Hello everyone and thanks for sharing in the salsa making journey with me. As some of you may know this is my second attempt at making salsa on the Big Green Egg. The first post in this series focused on smoked vegetables to make the salsa. This time I went with charred vegetables roasted directly over the fire on my Mini Max. I was much happier with this batch of salsa and plan to play on variations of this method for future posts in this series. Now sit back, grab an ice cold Coronona, and enjoy this post for Kamado Style Fire Roasted Salsa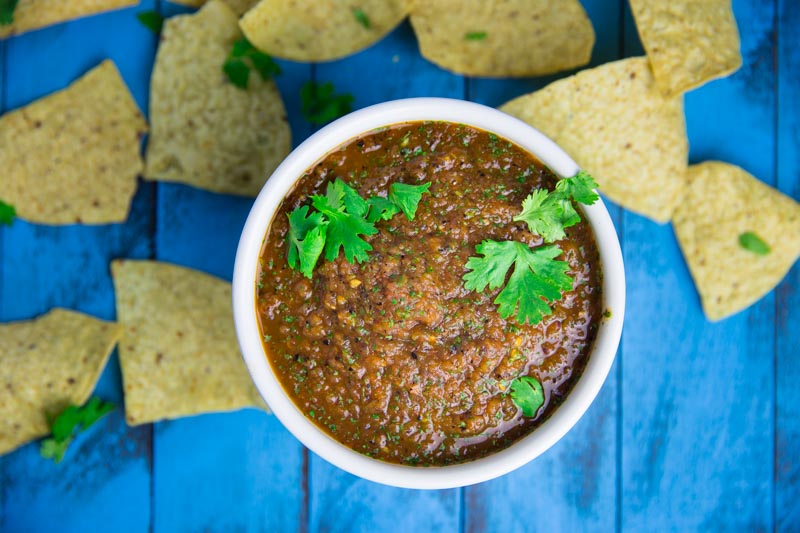 Kamado Style Fire Roasted Salsa
I lit the Mini max and let it preheat to 350° before adding the roma tomatoes, red onion, jalapeno, and garlic. I did not oil the vegetables but placed them directly on the grilling surface.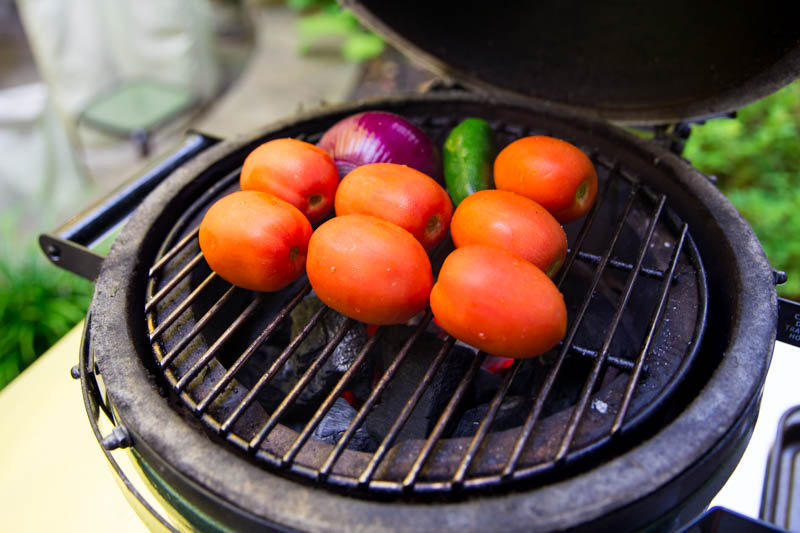 I let the vegetables roast directly over the lit charcoal turning them occasionally. It is worth noting I put the garlic on later as to not over cook it.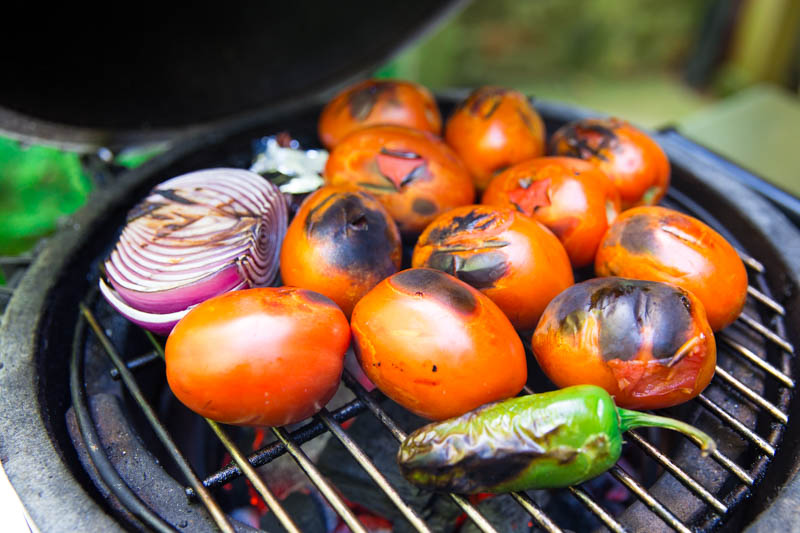 How long this will take depends on how "charred" you want the vegetables. I kept them on for 15 minutes and they came out looking like this.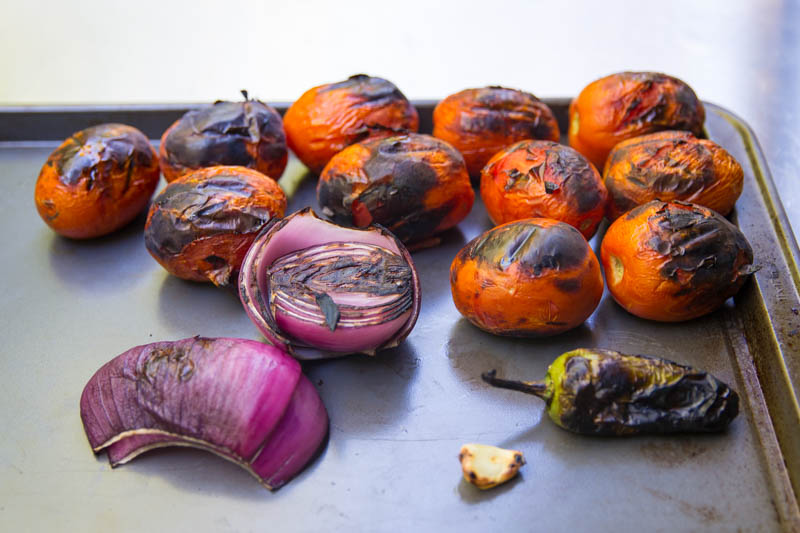 After the roasted vegetables cooled I roughly chopped them and added them to a food processor with cilantro, lime juice, cumin, salt, and pepper.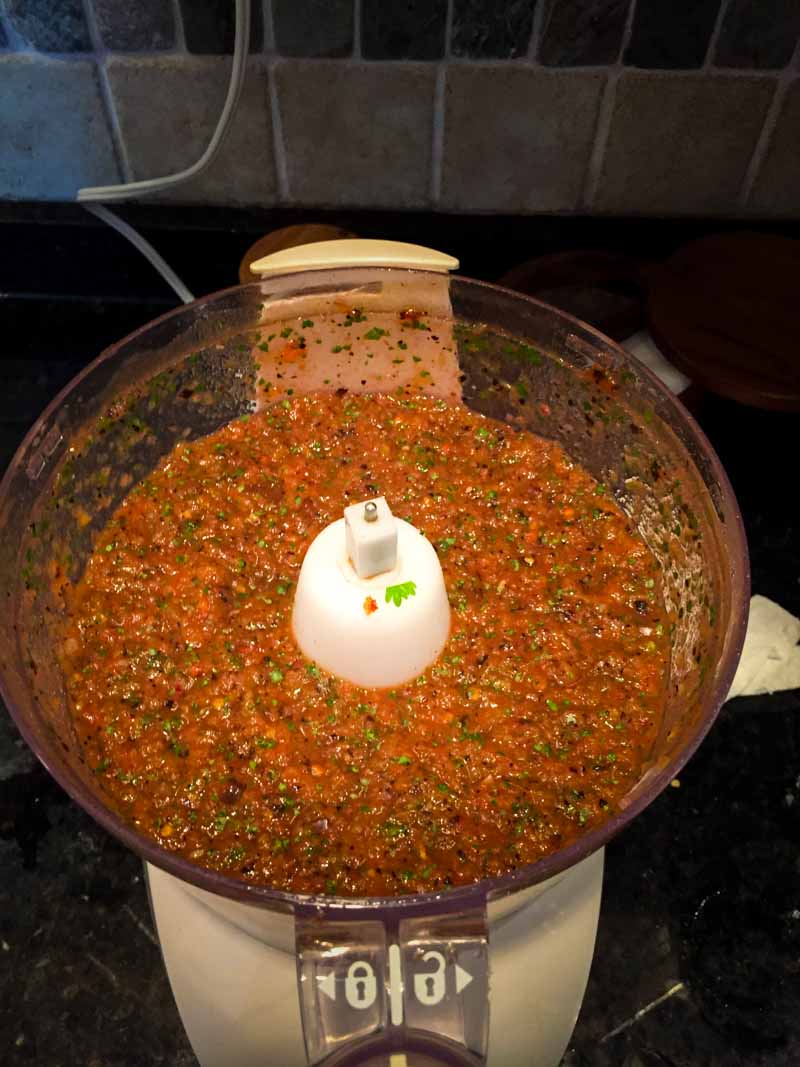 This salsa had that fire roasted flavor I like in my salsa. If you are familiar with Uncle Julio's that is the flavor of salsa I was going for with this cook. Next time I am going to tinker with the heat level as I want more kick to the salsa. But this batch was a big step in the right direction!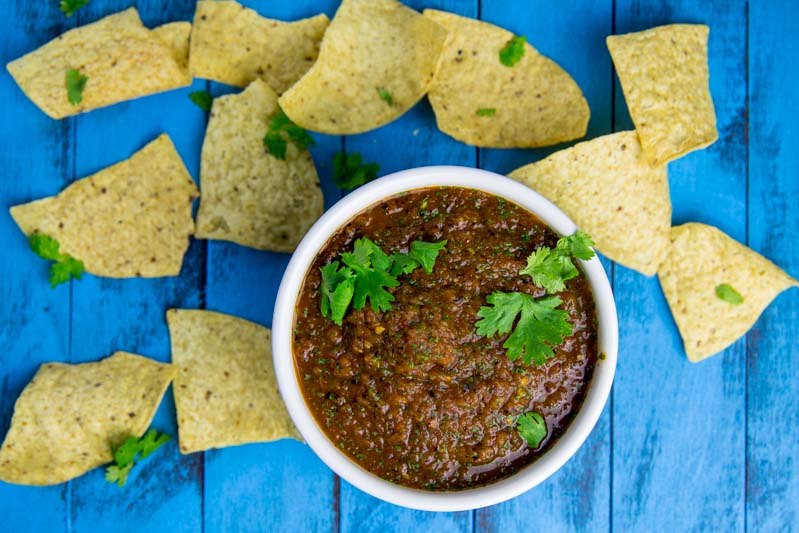 Kamado Style Fire Roasted Salsa
This recipe for Kamado Style Fire Roasted Salsa focuses on cooking the vegetables directly over the charcoal to get that authentic flavor.
Ingredients
10 roma tomatoes
½ red onion
1 jalapeno pepper
1 garlic clove
1 lime
½ bunch fresh cilantro
1 tsp cumin
salt & pepper
Instructions
Preheat your grill to 350°
Place tomatoes, jalapeno, and garlic directly over the coals
Cook for 10 - 20 minutes turning occasionally
Pull the vegetables off the grill and let cool
Rough chop the roasted vegetables and add to food processor
Add juice from 1 lime, cilantro, cumin, salt and pepper
Mix well
Chill and server with chips