Since moving to the Saint Petersburg, Florida area last June we have found lots of great restaurants to dine at. One of the newest restaurants to open here is Mullet's Fish Camp & Market. Mrs. Buddha and I went there to try the fish, but the server insisted we try their wings first. Explaining to use they smoked their wings first then flash fried them before serving, we were intrigued. The "Merman" sauce served with the wings was out of the world delicious… crunchy, sweet, and tangy this sauce pushed the wings over the top. This is my first attempt at recreating the recipe on the Big Green Egg and will not be my last. For this first go, I cooked the wings indirect before saucing. Next time, i will smoke then fry them! Now sit back, grab an ice cold Jai Alai IPA, and enjoy this recipe for Grilled Merman Chicken Wings on the Big Green Egg.
Grilled Merman Chicken Wings on the Big Green Egg
Start by separating the drums from the flats, discarding the tips.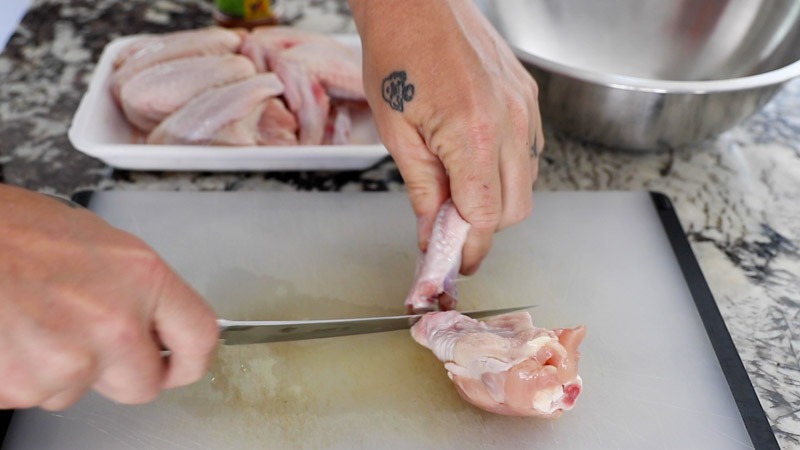 Place the wings in a bowl then toss with olive oil.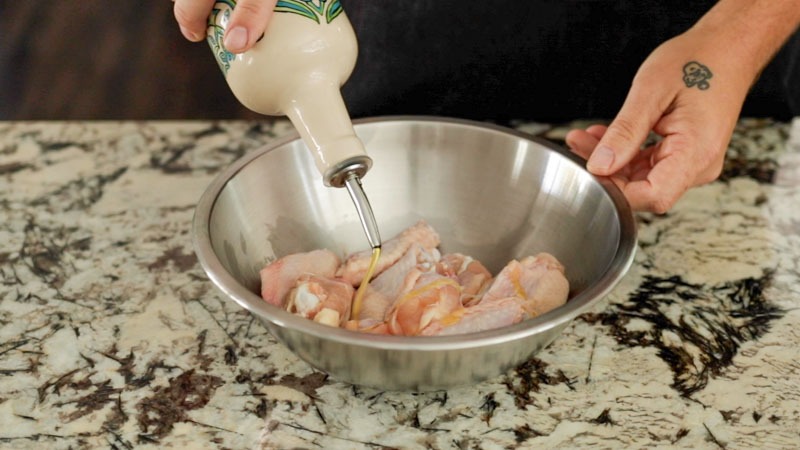 For this recipe I am using Dizzy Pig's Bayouish for the cajun seasoning. Toss and cover the wings in the seasoning. 
Get your Big Green Egg up to 350°F setup for indirect cooking. When the temp is stable, place the wings inside. Cook for 25 minutes then flip the wings.
After another 25 minutes (50 total) your wings should be dark and crispy like this. Remove and place in a bowl.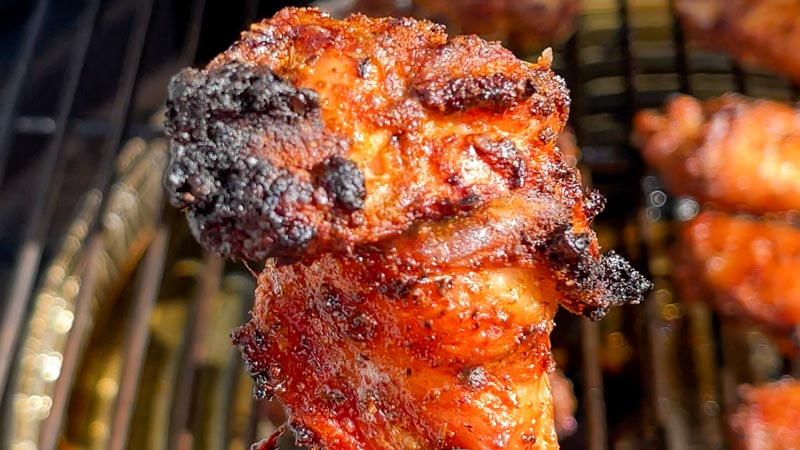 To make the sauce add 2 Tbsp of the Dizzy Pig Bayouish seasoning to a pan set to medium heat. When the seasoning starts to blacken it's time to remove and place in a bowl. 
Add the bottle of Sweet Baby Ray's Carolina Gold BBQ Sauce
to the seasoning and mix well. Reserve 1/4 of this mixture. 
Pour 3/4 of the sauce over the wings and toss to coat evenly.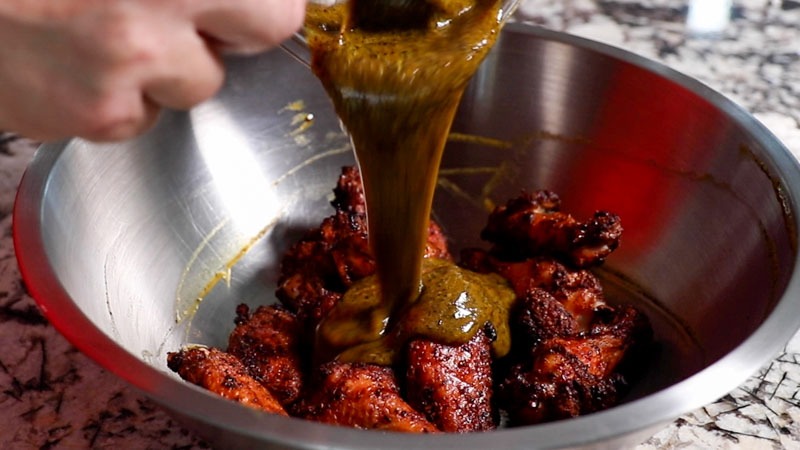 Now, get that Buddha Bite and enjoy these Grilled Merman Wings!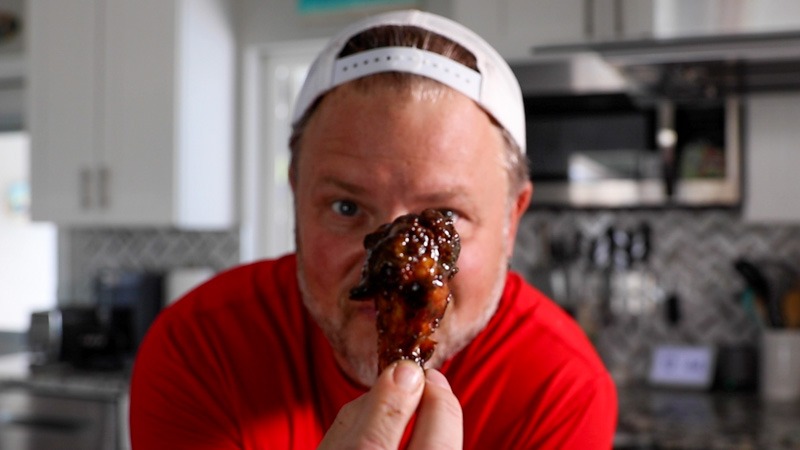 Grilled Merman Chicken Wings
This recipe for Grilled Merman Chicken Wings is so good. You'll want to put this sauce on everything!
Ingredients
2 pounds chicken wings
1 bottle of Sweet Baby Ray's Carolina Gold BBQ Sauce
4 Tbsp Dizzy Pig Bayouish Seasoning (or your favorite cajun seasoning)
1 Tbsp Olive Oil
Instructions
Separate the drums from the flats discarding the tips
Put wings in a bowl and toss with olive oil
Use 2 Tbsp of the Bayouish rub on the wings to cover and season
Preheat your Big Green Egg to 350°F setup for indirect grilling
Once at temp place the wings in and cook for 25 minutes then flip
While the wings are cooking take the 2 Tbsp remaining of the rub and cook it on the stove top at medium heat for a few minutes until it smokes and the seasoning is black
Remove the seasoning and mix together with the bottle of Carolina Gold BBQ Sauce, set aside
Cook the wings another 25 minutes and check to see if they are done
The wings should look crispy and charred on the outside, if so remove and place in a bowl
Pour ¾ of the sauce the sauce over the wings, toss to coat evenly
Serve with the reserved sauce